Connect all your educational tools in one single solution, learn by playing
Want to connect your class to physical and digital experiences?, want to share your experiencies with our teachers or friends?, we've you covered.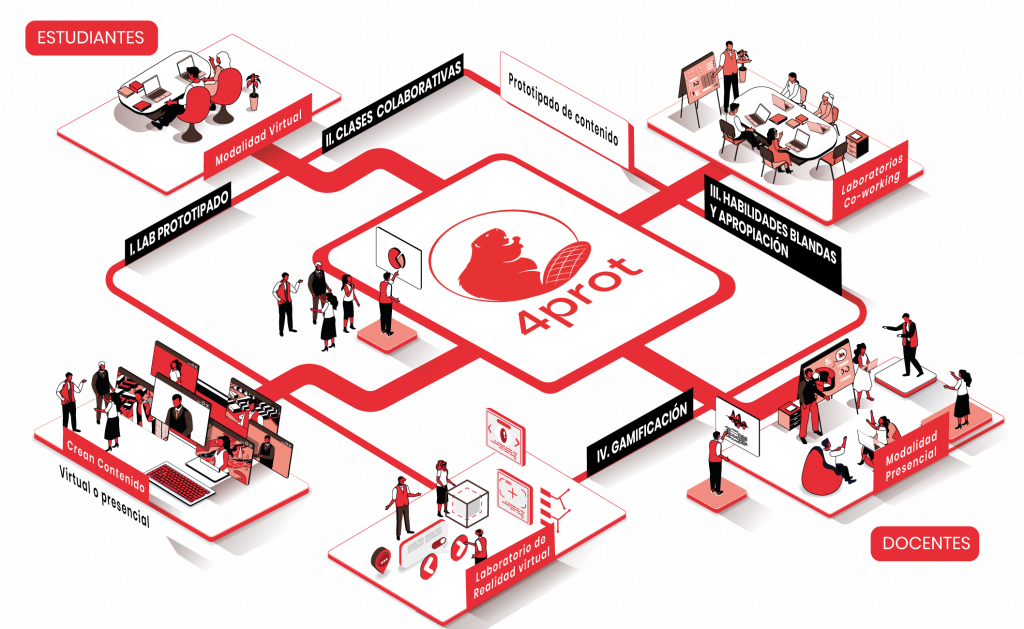 We worked for long time on educational environments, both as students and teachers, and got frustrated both learning complicated classes that require more than just a video or a text, and also teaching concepts that require high efforts to illustrate, but… we're in a digital world, aren't we?, 
We decided to create a solution to allow both students and teachers to get better, easier and deeper experiences without much effort, until now we had text, images and videos… well, welcome to a new, interactive way to learn and teach.
This is how easily we create a prototype!
Our experts will guide you through the easy process to fullfill your use case